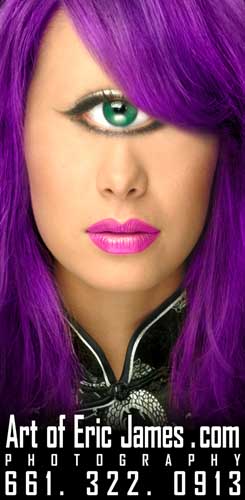 CLICK IMAGE TO ENTER


Art of Eric James Photography: Studios 661. 322. 0913
Bakersfield, California 93305
ArtofEricJames.com
Photography and Video Production located in Bakersfield California and accepting assignments world wide.
Eric James Swearingen is a Commercial Multi-Media Artist specializing in

Photography
Video Production
Filmmaking and Digital Cinema
Motion Graphics
and
Special Effects.
Eric James has been in the industry for over 35 years and has accrued a vast repertoire of innovative and imaginative techniques that have awarded him international acclaim.

...Continue into the web site by clicking, and thank you for visiting.